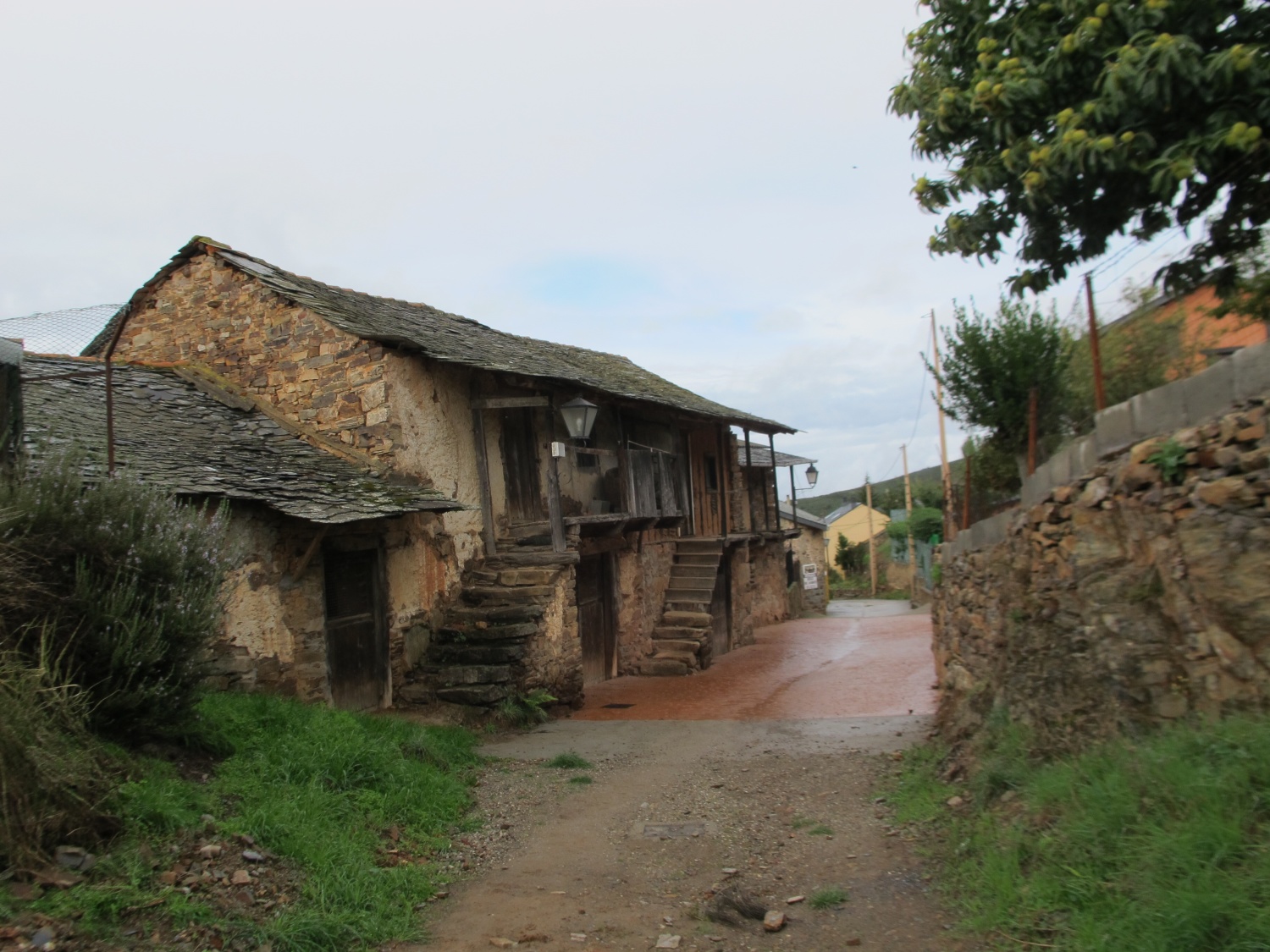 The terrain is changing again as is the weather. We are leaving the Meseta and entering the region of Galicia. We have starting doing more climbing; that along with the rain puts another set of challenges on The Camino experience.
The last I wrote, I was just getting ready to leave León and thought it was supposed to rain for a few days. Instead it was gorgeous and sunny until a few days ago. I arrived to the fairly deserted town of Foncebadon which is only a couple of kilometers from the highest point on the Camino (4,934 ft) called La Cruz de Ferro. This simple monument of a large iron cross is a place where pilgrims pause to reconnect to the purpose of this journey and add a stone or token of meaning and blessing.
In Foncebadon we stayed at one of my favorite Albergues. They had a nice warm fire going and a wonderful meal of paella and salad. We celebrated another pilgrims birthday and sang songs as Nick (a Camino friend) played the guitar.
I now have approximately 160 kilometers (approximately 100 miles) to go. I have taken my mornings to walk on my own. This has become my favorite time of day for contemplation.