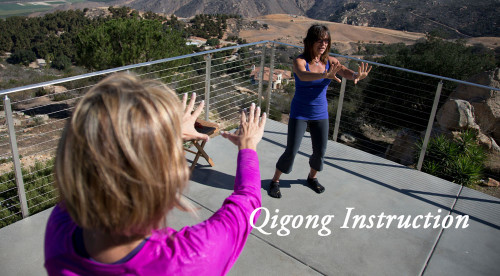 Qigong is the process of working with energy. It is a form of Tai Chi that works on clearing blockages in the meridians. In Chinese medicine, the meridians run throughout the body and affect the various organ systems. If blockages are not cleared the result is discomfort and disease.
There are approximately 1000 different forms of Qigong. The form I study, practice and teach is Tai Chi Shibashi Qigong. "Shibashi" includes 18 exercises which are done in a sequence as you move with the breath in a fluid and beautiful way. It is considered a moving meditation. It is both easy to learn and practice. Anyone of any age can benefit. If a person has mobility issues, the exercises can be done in a seated position.
Some of the highlighted benefits are:
Enhances overall health
Relaxes mind and body
Restores balance, energy and posture
Increases flexibility
Improves breathing and circulation
Eases tension and Stiffness
Enhances wellbeing and vitality
I am currently teaching an ongoing class at my home overlooking the San Pasqual Valley. It is on Sundays at 10:00am. Feel free to drop in for a class anytime. Contact me for more information and directions.
I work with groups either in someone's home or at another agreeable location. I can also do private sessions in your home.
Please contact me with any questions, to organize a class, or to set up a private session.