July 21, 2014
Antoinette Bodeau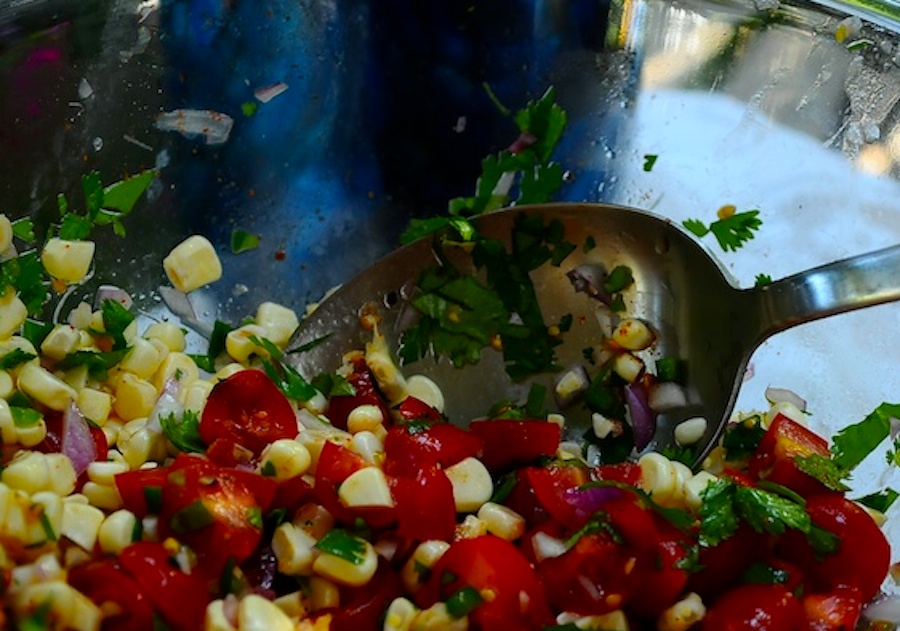 Ingredients
2 ears of fresh corn off the cob or 2 cups frozen defrosted corn
1 cup chopped grape tomatoes
1/2 cup chopped red onion
1/2 cup chopped cilantro
approximately juice of one lemon
1/4 cup of olive oil
salt and pepper to taste
dash of cayenne pepper
Instructions
If using fresh corn, I use it raw but you can boil it for 2 minutes.
Cut corn kernels off of the cob and place in medium bowl.
Add remaining ingredients to corn and toss.
Serve at room temperature for tacos.
Notes
This is a great salsa for your tacos, burritos or wraps but also nice just as a side salad and will keep in the refrigerator for 2-3 days.
http://www.kscopewellness.com/corn-tomato-saladsalsa/
Copyright 2014 Kaleidoscope Wellness. All Rights Reserved.