Home
»
Activities
»
"I Would Walk 500 Miles" – follow my journey along the Camino de Santiago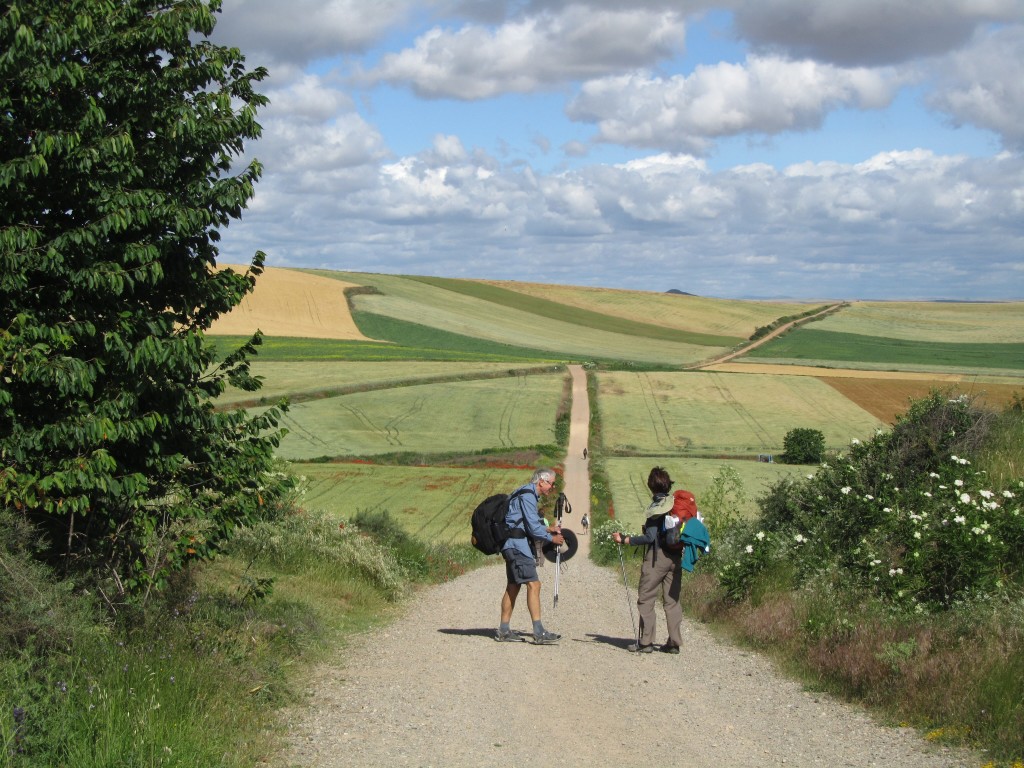 "I Would Walk 500 miles…"
You know that feeling of having a song stuck in your head? I was walking the other day and the song sung by the Scottish Band The Proclaimers, "I Would Walk 500 Miles" kept popping into my head. The only difference is that my mantra is "I WILL walk 500 miles"
Yes, I will actually be walking 500 miles very soon! I'm embarking on an amazing journey of walking the Camino de Santiago (The Camino) which is a 500 mile historic pilgrimage that has been traveled for more than ten centuries. While coined as a spiritual journey for many, it is no doubt a transformational experience that is about physical, spiritual or emotional transformation depending on the individual.
During my round-the-world trip in 2009-2010, I was introduced to The Camino when I was in Spain. I was fascinated by this journey that thousands of people have taken and it became high on my list of things I want to do.
I saw the movie "The Way" which came out in 2010. I knew I had to do it! I discovered that a friend of mine was training for the walk and I followed his blog during his journey and when he returned heard first hand about this adventures.
Sayings like "Now is the time" and "Seize the Moment" keep coming up for me although my rational mind said, "You can't do this now", "you are building a business and a new life in San Diego", "what about money…." blah, blah, blah. My heart and desire won that battle and I started planning my trip.
While there are different routes on The Camino, a popular one and the one I will be doing is The Camino Frances. This starts in St. Jean Pied de Port, France and goes over the Pyrenees into Spain, Santiago.
My goals:
To finish!
Not be in a hurry to finish
Have fun and enjoy the scenery and people
Stay healthy and injury free
Truly BE in the moment
Be conscious about eating healthy without being too stringent
Attain peace and clarity about the next chapter in my life
Practice Spanish and hopefully get beyond the kindergarten level
No blisters! Doubtful but hopeful on that one!
Logistics of the trip (as far as I know and can plan):
Fly into Madrid and then short flight to Pamplona, France
Shuttle or bus into St. Jean Pied de Port (the start of the walk)
Two nights in a guesthouse to rest, acclimate and pick up passport (document that gets stamped at the places you stay along the way)
Approximately 15-20 miles each day
Approximately 5 weeks on the walk with occasional day off
With any time remaining: find a wonderful place in Spain to relax, enjoy and DO nothing
Fly home with a new sense of self and purpose
Some would ask "why would you want to walk 500 miles?" Why not! For me it's a sense of accomplishment and much more, for example, being the being in the moment without all the stress and expectations that we all put on everyday life is high on my list. To tap into how I feel in any given moment as to what I need to do for me. Perhaps that means stopping to smell the flowers, to take a photo, do some Qigong, write or even take a little siesta (Spaniards are all about siestas!).
My desire is to be able to have more tools and a deeper understanding of how I can live my days in balance and harmony. I strive to live a vibrant and healthy life and embrace all there is in life to enjoy. I feel this journey will enhance my insights and gifts and I will to be able to share with others.
Do I have fears? Sure I do. Mostly around the distance each and everyday and the impact that could have on my body and mind. I know during training for marathons and racing that A LOT emerges in the mind. The mind can be extremely powerful and work for you or against you. Of course you have to be physically prepared as well. "Strong body, strong mind" and vice versa.
You may ask "how the heck do you train for something like this?" You walk and you walk……a lot!
I am walking about 6 days a week. Sometimes for an hour (which often includes a lot of hills) and sometimes between 10-16 miles. Oh yea, did I mention that I am also training to hike Mt. Whitney. It is the highest summit in the contiguous United States with an elevation of 14,505 feet. I will be doing this a week before I leave for the Camino. Crazy? Yes it is…..but I have always loved a challenge!
I invite you will follow along with me on my journey. You can "like me" on my business Facebook page, Kaleidoscope Wellness by Antoinette, or follow me on Twitter. My journey will be posted on my blog so check in periodically….as I hope I to both entertain and inspire you.
A phrase that is heard all along The Camino is "Buen Camino" which means good journey or good way.
Buen Camino,
Antoinette