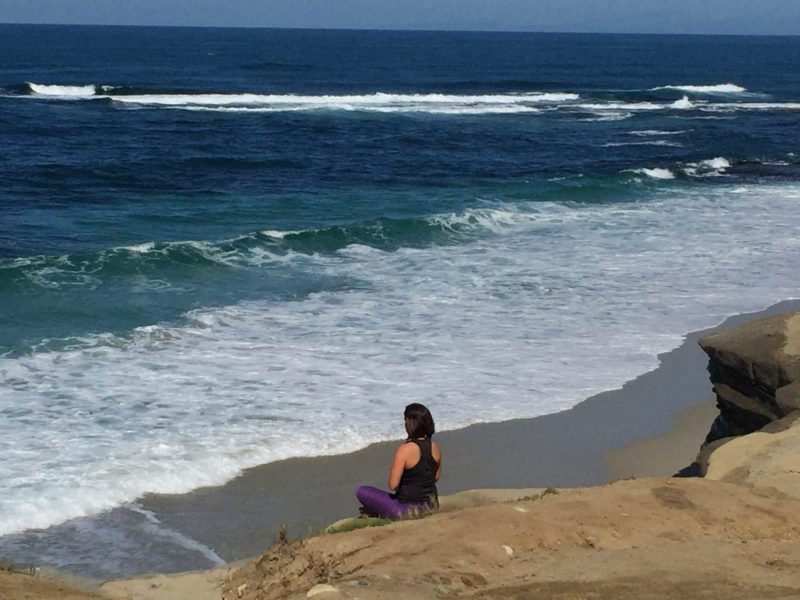 Join me for the Spring into Summer Retreat
If you're like many folks, this time of year, everything starts to speed up. Wasn't it just January? Suddenly, the rest of the year is coming too fast, and you're overwhelmed with all that you have to do.
Somewhere along the way, maybe those goals you set at the start of the year vanished.
Sound familiar?
I'd like to invite you to step out of the hamster wheel with me for a few days and reconnect your body, mind, and spirit.
My Spring into Summer Retreat, June 8-10, is designed to give you time out for yourself, with mindfulness practices to get you back to better balance. We'll unearth and clarify those goals and dreams you may have put to the side momentarily.
Nourish yourself from the inside out on this 2-day wellness retreat in Escondido, just 45 minutes north of San Diego, surrounded by wide open views. We'll unplug from the daily grind and go inward through a variety of introspective and mindful activities, including:
Awareness meditations, both sitting and lying down

Yoga

Qigong

Walking meditations

Journaling for self-reflection

Mindful food choices, preparation, and eating

Fire circle that will include sharing and a "Letting Go" exercise

Health and wellness coaching session with me

"EnVision Your Dreams" workshop
This retreat is limited to 8 people, and is filling up fast. The cost is $295, and is all-inclusive: lodging, food, amenities are included. The event commences on June 8 at 6:30 pm, and ends on June 10 at 1 pm.
Please call or email to make a reservation:
Antoinette Bodeau
Health and Wellness Coach
phone: 303-886-6018
message me: Contact Page
web site: www.KScopeWellness.com
Remember that your wellbeing is entirely within your control, and taking time out of your busy schedule is a wonderful gift to give yourself.