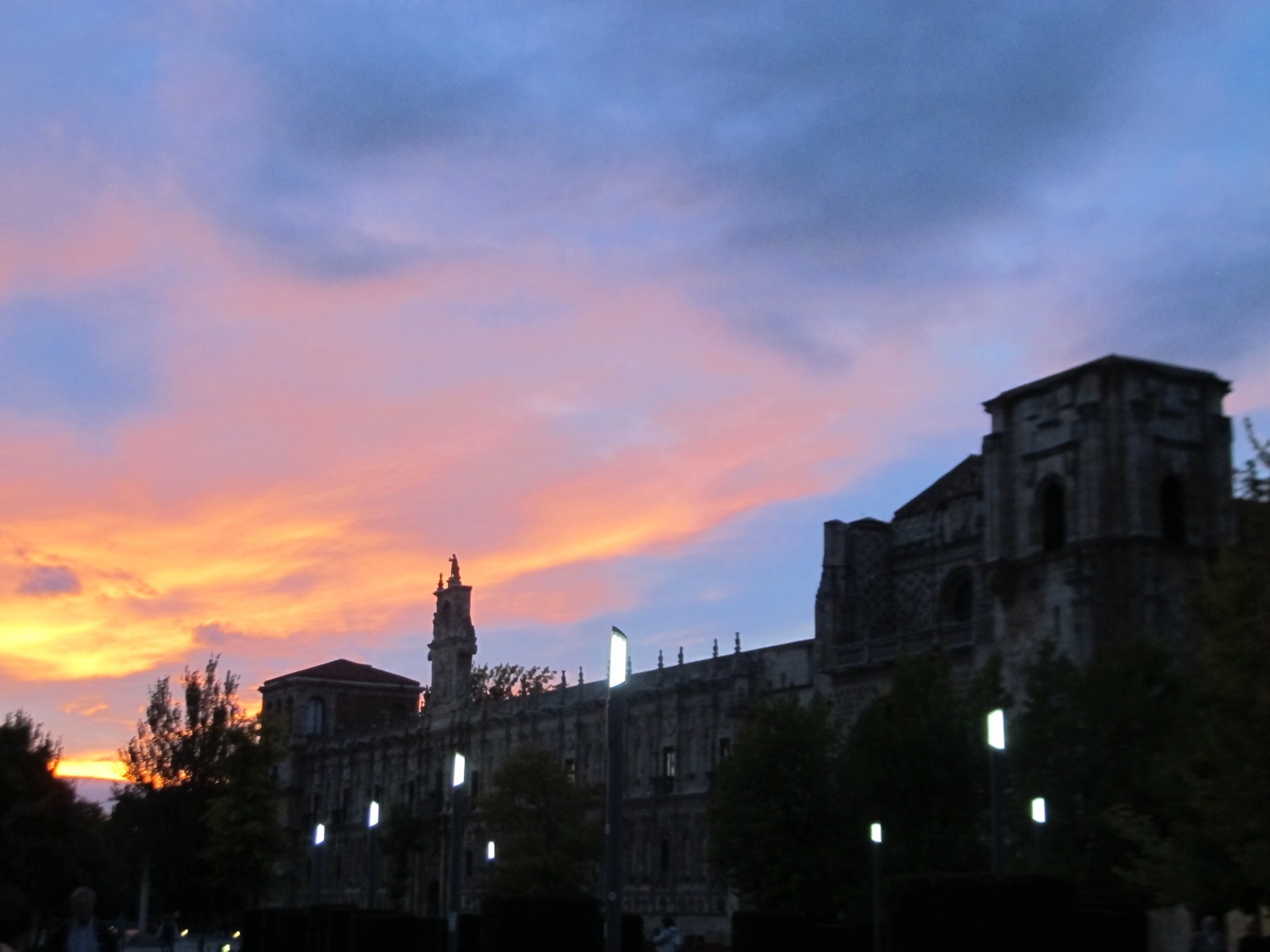 After 20 days of walking and 300 miles, I was ready for a day off! I arrived in León the day before yesterday and checked into a hotel. It was a luxury to take a long shower and dry off with a towel larger then a washcloth. I have really appreciated it given that the past three weeks I have shared bedrooms and bathrooms with 20 to 70 of my newest friends!
León is the second largest city on The Camino and has a beautiful 13th century Gothic Cathedral. San Marcos plaza houses an ancient monastery which is now the Parador hotel and is magnificent!
The rain has come and meant to last the next few days. It definitely makes it hard to think about getting back out there tomorrow. I do have the rain gear and at least I can rationalize the weight in my pack.
I really thought that the first two weeks would be about the physical preparation and then the remainder about the mental, but it seems there is always the physical. There are a lot of wounded warriors in amongst us. I have had a right knee issue but am managing it okay. My Camino friends have a wide range of discomforts from shin splints, infected toe and bed bug bites (a huge problem and I am hoping not to have to face). I guess it's part of The Camimo experience!