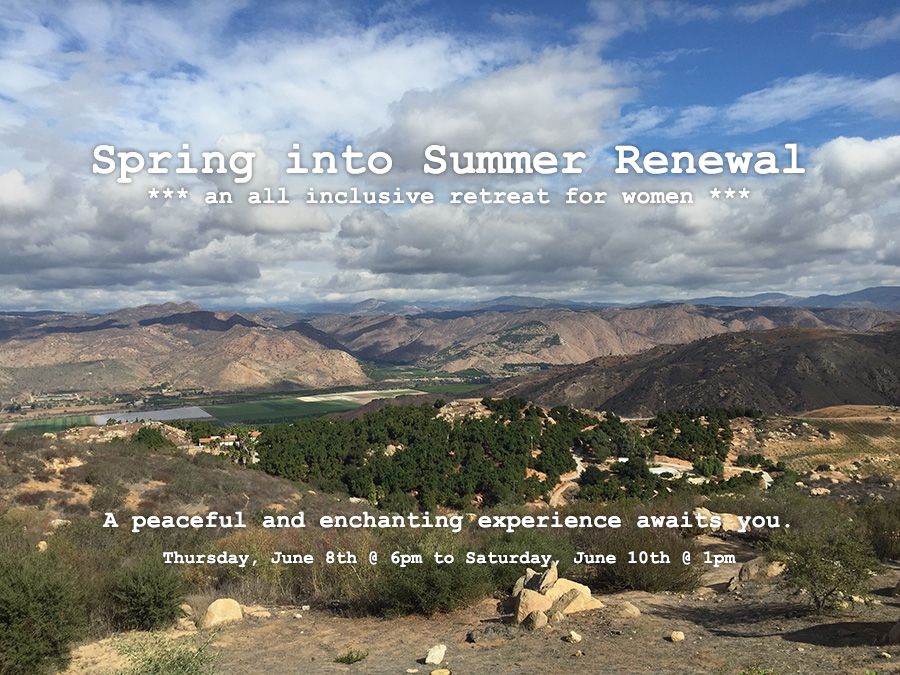 Thursday, June 8th @ 6pm to Saturday, June 10th @ 1pm
An all inclusive retreat for women.
Give yourself the gift of time to energize and be inspired through self-reflection, silence and mindfulness. Taking time for yourself, unplugging from life's "busyness" will allow you to make a deeper and complete connection to your inner consciousness, thus clarifying your personal goals and desires.
What will I gain from this experience?
Unplugging from life's stress and obligations
Rest and renewal of body, mind and spirit
Clarity of desires and goals
Healthy eating and inspiration for cooking
Introduction to mindfulness… in everyday life
Techniques you can take with you everywhere you go
Retreat details
Quiet location that offers complete serenity and wide open mountain views
Maximum of 8 guests ensures a completely relaxed and immersive experience
Personal 1:1 health and wellness coaching
Dates: June 8th @ 6:30pm 
to June 10th @ 1:00pm
$295 all inclusive lodging, food, amenities
Please call or email to make a reservation: